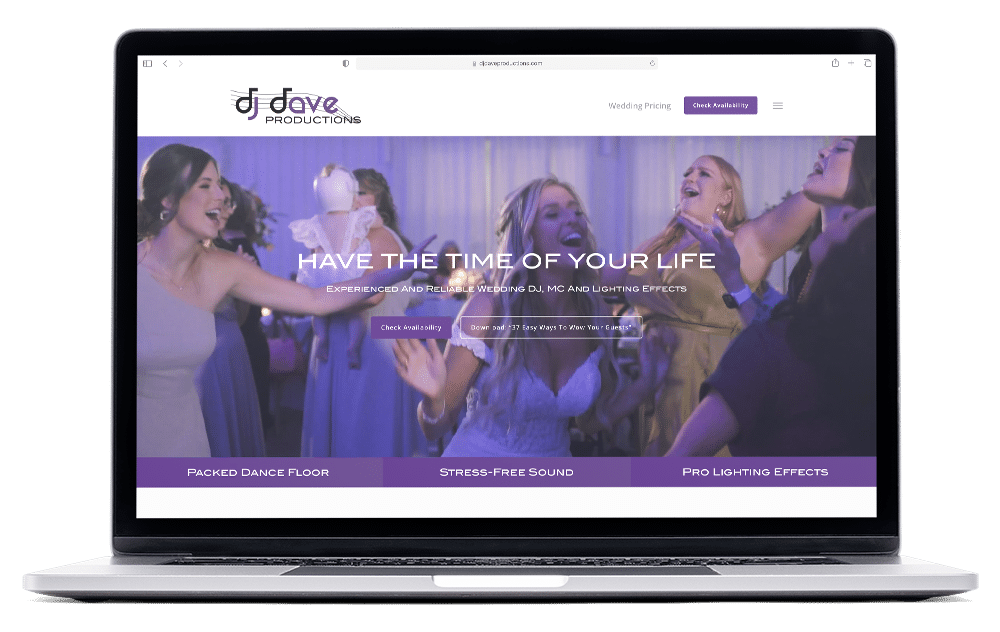 StoryBrand is the marketing framework created by author Donald Miller that helps business owners communicate with their customers more clearly. The 7-step process uses tried and true storytelling principles to provide a formula for communicating in an engaging way. StoryBrand allows you to eliminate confusion, connect with customers, and grow your business.
What is a StoryBrand website?
Imaging every customer who comes to your website has a clear understanding of what you sell and how it can benefit them.
That's What A StoryBrand Website Does.
When you hire a certified StoryBrand agency to create a website, your website will be both beautiful and will speak directly to your client. A Storybrand website doesn't just throw words on a screen, each and every word on your website is purposely crafted to connect with your customer and give them a clear path to convert.
The best part? They're proven to work.
We did a case study on one of our clients and the results are crazy!
While using their old site Waterside struggled with only a 1.09% conversion rate.
When Waterside's Good Agency site launched, they saw immediate astronomical improvement in their conversion.
At 10.13%, Waterside boosted their conversion by 1,000% in the first month of Good Agency's launch.
According to Jackson, owner of Waterside, he was quite literally overloaded with phone calls from customers looking to schedule with his company!
Download our full Website ROI Case Study here.
Thinking about creating a StoryBrand website yourself?
So maybe you've read the Building a Story Brand book or have gone through the live workshop and you're struggling with what to do, or you think you may be able to apply some of the principles of the framework but not all of them perfectly. 
Investing in a StoryBrand agency to create your website  is hands down the best thing you can do for your company. The value of hiring a Certified StoryBrand Guide is to ensure that you have a message and website that will sell. Creating a website yourself may turn out good, but having an experienced team to create your website will be great.
At Good Agency, we design, build, and host your company's high-speed, fully branded & customized WordPress website, that will work on all common browsers, be optimized for a seamless mobile experience, and include such features as:
Digital artwork

Copy, images and other relevant media

Interactive functionality like forms and emails

Integration with social media accounts

Integration with email list building services

Global search feature

Navigation with drop-down menu capabilities
You'll be able to showcase your brand in a way that prospective customers will know clearly who you are and what you represent.
At Good Agency, we have multiple website packages to choose from.