At Good Agency, we take pride in providing our clients with high-converting StoryBrand websites, award-winning video production, and marketing that delivers.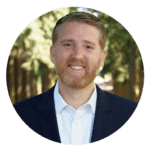 Magnify Realty | Washington
"I thoroughly enjoyed working with the team from Good Agency. They delivered on everything above and beyond. Very good work, very thoughtful and very responsive. They made a complicated issue for me very simple and led me through every step of the way. I would HIGHLY recommend them and very much appreciate them!"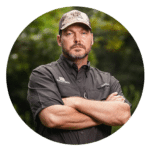 "Prior to our actual startup, we met with Good Agency to brainstorm and define a vision for Wildtree and several other brands. We worked with Good Agency to strategize these brands and how they might all work together as we grow nationally. We feel really good about the marketing partner we've chosen!"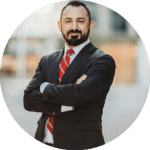 Stanfield Law Firm | Texas
"Good Agency did a great job working with me to build the website for my law firm. It was exactly what I needed and the work was performed quickly and efficiently. Good Agency has a great system in place to help you quickly and easily understand what they need from you so that you can work together to build the website that you want."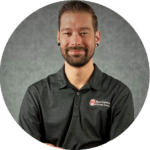 Bytes Managed IT | Nebraska
"We selected Good Agency when searching for a StoryBrand partner to assist us with rebranding. Their team connected with us immediately and expertly guided us through the process of building our new website. We love our new online presence, and have been impressed by their attentiveness to our evolving needs. The relationship we've developed with Good Agency is proving to be a fruitful one and is a key part of our ongoing digital strategy."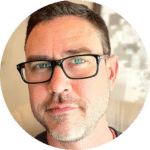 Avion Wealth Management | Texas
"Working with Clay and his team has been one of my favorite experiences at work that I can remember. They helped us clarify our messaging and rebuild our website. I have to say, they are incredible and do great work."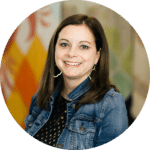 Providence Classical School | Texas
"The team at Good Agency is professional, talented, and forward–thinking. Their videography and photography is second to none!"
Relax Knowing You've Made The Best Decision For Your Business
If you're looking for a marketing agency you can trust, look no further than Good Agency. We'll make sure you're taken care of from start to finish. With Good Agency as your guide, you can feel confident that you will be on the best path to success year after year. Schedule a discovery call today.
SCHEDULE A CALL
CASE STUDY
We Build Beautiful Websites That Actually Convert
Our team of like-minded experts will help you achieve marketing success year after year with our consistent, proven strategies
By clicking the button above, you consent to receiving calls, emails, and sms messages from Good Agency. For more information, please review our privacy policy. Reply STOP to unsubscribe from SMS messages. Messaging and data rates may apply.