StoryBrand Certified Agency
Does your company's message sell itself?
For companies that need to clarify their message. Our certified StoryBrand guides will walk your company through each step of the proven 7-Part StoryBrand messaging framework, leaving you with a message that is so clear it will sell itself.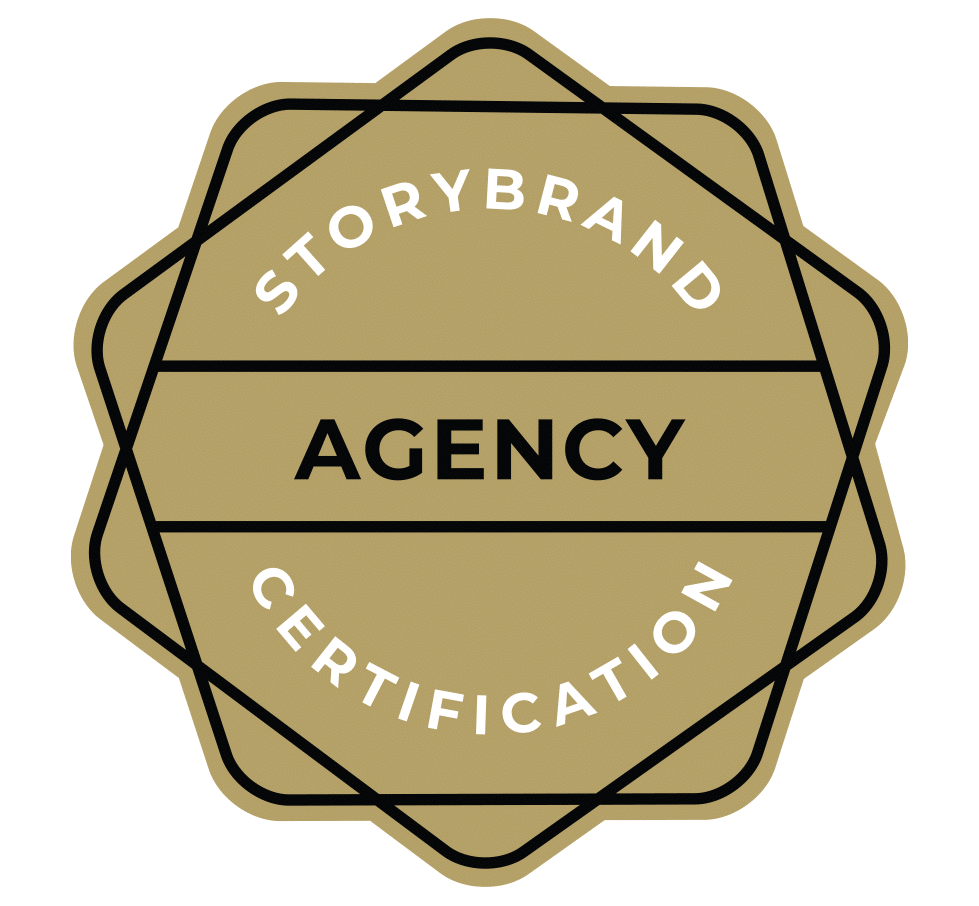 How can StoryBrand marketing benefit my business?
StoryBrand is the marketing framework created by author Donald Miller that helps business owners communicate with their customers more clearly. The 7-step process uses tried and true storytelling principles to provide a formula for communicating in an engaging way. StoryBrand allows you to eliminate confusion, connect with customers, and grow your business.
The StoryBrand Framework is a powerful tool for businesses of all sizes.
At Good Agency, we care about your story. Our staff is trained and certified in the StoryBrand framework.
We have a team of copywriters, graphic designers, SEO specialists, digital advertising experts, web developers and programmers who are all experts at how to use the StoryBrand framework to create marketing materials that are clear, concise, and effective. With Good Agency as your guide, we can help you clarify your message, connect with your customers and grow your business.
In 'Building a StoryBrand', Donald Miller teaches marketers and business owners to use the seven universal elements of powerful stories to dramatically improve how they connect with customers and grow their businesses.
His proven process has helped thousands of companies engage with their existing customers, giving them the ultimate competitive advantage. Building a StoryBrand does this by teaching you: The seven universal story points all humans respond to; The real reason customers make purchases; How to simplify a brand message so people understand it; and How to create the most effective messaging for websites, brochures, and social media.
Whether you are the marketing director of a multibillion-dollar company, the owner of a small business, a politician running for office, or the lead singer of a rock band, Building a StoryBrand will forever transform the way you talk about who you are, what you do, and the unique value you bring to your customers.
3 Simple Steps to Implementing the StoryBrand 7-Part Framework.
We make it easy to clarify your message, connect with your customers & grow your business
SCHEDULE A CALL
Schedule a Discovery Call
We'll get to know each other, learn about your business goals, and give you a ballpark estimate of what it will cost to achieve them!
We'll give you a plan on what your website costs will be and how we'll do it from strategy to execution.
We'll put the plan into action and give you the support you need to achieve your growth goals!
Business Made Simple Free Trial
GET ACCESS
Get a 6-Step Plan to Grow Your Small Business
Join Business Made Simple with this FREE Trial and implement a six-step plan to optimize your small business for revenue and profit.
StoryBrand Marketing Report
SEE REPORT
You need a marketing plan that you feel confident in. Take the 10-minute assessment, and you'll get a FREE, customized marketing plan that will generate more revenue for your business.
Business Made Simple Daily
Sign Up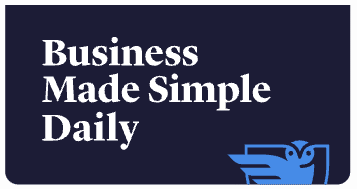 60 Free Daily Videos That Will Teach You Everything You Need to Know to Grow a Business
It's Time To Change The Way You Market