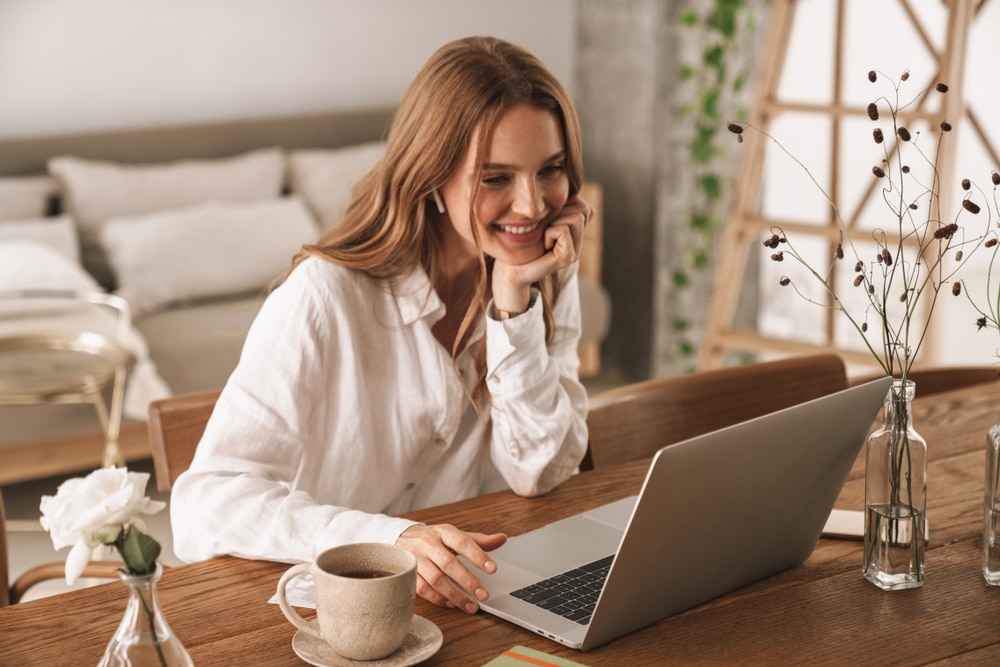 In today's highly competitive job market, landing a job in marketing right out of college can be both challenging and rewarding. As the Marketing Specialist at Good Agency and a recent graduate myself, I understand firsthand how hard this can be. No one wants to face rejection after rejection, and it can be frustrating to watch others succeed when you're struggling to get your foot in the door. But it doesn't have to be that way! When people ask me how I got my marketing job, I'm always happy to share my insights and the tips that I believe helped me reach my dream job. With the right strategies and a proactive approach, you can position yourself for success. Whether you're just starting out or you've been in the job market for a while, there are steps you can take to make yourself stand out and showcase your skills and passion. 
Marketing has become a rapidly evolving and dynamic field, encompassing various disciplines such as digital marketing, content creation, social media management, data analytics, and more. The demand for skilled marketers is ever-increasing as businesses seek to connect with their target audiences in innovative and effective ways. However, this surge in demand also means that competition for marketing positions is fiercer than ever before (and we won't even dive into how AI plays a role in this.)  To give you a head start in your career journey, I've gathered the top five tips that can pave your way to success!
Now, let's talk about my favorite thing—MARKETING. Here are the top 5 tips I have for recent college graduates looking for a job in the marketing field.
1. Build a Strong Online Presence
In the digital age, having a professional online presence is vital for aspiring marketers. Employers often research candidates online to gain insights into their personalities and professional demeanor. Start by creating a well-crafted LinkedIn profile, as it serves as a digital resume and a platform for networking with industry professionals. Use industry-related keywords in your profile and regularly share valuable content to showcase your expertise.
Having a professional website or blog can serve as your online hub to showcase your expertise and accomplishments. Use your domain name (preferably your name) to create a memorable web address. Showcase your portfolio, share your marketing insights, and create valuable content that demonstrates your knowledge in the field. This not only establishes your authority but also boosts your online visibility and SEO.
Additionally, maintain a positive and consistent image across other social media platforms like Facebook and Instagram. Many companies look for candidates who align with their brand values, so be mindful of the content you share. Use these platforms to engage with industry thought leaders and participate in discussions related to marketing trends.
2. Display Internships and Volunteering
One of the most effective ways for recent graduates to gain practical experience in marketing is through internships and volunteering opportunities. During college, actively seek out internships in marketing departments or agencies, as they provide hands-on experience and a chance to build professional connections.
Volunteering for marketing initiatives, especially those related to social media management or marketing strategy, can also be valuable in showcasing your skills. Even if unpaid, these experiences will add depth to your resume and demonstrate your passion for the field.
To find relevant internships and volunteering opportunities, utilize online platforms like Indeed, LinkedIn Jobs, and company websites. Proactively reach out to marketing professionals and express your interest in assisting with their projects. 
Bonus: Reach out to your favorite business and spend time researching their current marketing strategy. Take a look at what their competitors are doing and put together a little presentation on how you could enhance their brand. This could include a new logo design, an interesting blog idea, or an updated Instagram feed. Perhaps you've received an email from them and have ideas on a marketing campaign they could be running. Whatever it may be, put something together and send it their way! This demonstrates your expertise and genuine interest in their brand, providing an opportunity to showcase your creativity and marketing skills!
3. Create a Standout Portfolio
Identify what sets you apart from other marketing graduates. Consider your strengths, skills, and experiences that make you a valuable asset to potential employers. Your Unique Selling Proposition (USP) should align with the specific marketing roles you're targeting. Are you a creative storyteller? An analytical data-driven marketer? A social media guru? Knowing your USP will help you craft a consistent brand message throughout your job search.
Also, a well-curated marketing portfolio can be a game-changer in the job application process. Your portfolio should demonstrate your creativity, problem-solving skills, and ability to drive results. Include class projects that showcase your understanding of marketing principles and strategies. Incorporate any freelance work you've done, such as social media campaigns or content creation for local businesses. If you have personal marketing projects, such as running a blog or managing a social media account, include those as well.
To present your portfolio creatively and professionally, consider creating an online portfolio website using platforms like Wix or Squarespace. Use visual elements to make it visually appealing and easy to navigate. Make sure to include a brief and clear explanation of each project, the goals achieved, and the strategies implemented.
4.
Master In-Demand Marketing Skills
To stay ahead of the competition, it's essential to master in-demand marketing skills. The marketing landscape is continuously evolving, and employers seek candidates who can adapt to new trends and technologies. Invest time in continuous learning through online courses, workshops, and certifications.
To excel in marketing, it's crucial to possess essential skills such as content marketing, social media management, data analytics, search engine optimization (SEO), and email marketing. Identify the skills that align with your targeted job and explore resources to refine and enhance those skills. Improve your marketing prowess by honing in on the most relevant abilities in your industry.
Online learning platforms such as Google Digital Garage, LinkedIn Learning, and Meta-Learning Hub offer a diverse selection of marketing courses to choose from. Earning certificates in courses like "Google Ads Certification," "Social Media Marketing Certification," and "Content Marketing Strategy" not only enhances your skill set but also showcases your dedication to personal and professional development.
Bonus: Don't forget to include these certifications on your LinkedIn profile. It demonstrates the depth of your expertise and enhances your professional image! I have taken all of these courses and I promise I wouldn't tell you to take these if they weren't worth it!
Demonstrate your passion for marketing through active participation in industry events, conferences, and workshops. Attend webinars, participate in marketing competitions, and engage with marketing thought leaders. By showcasing your enthusiasm for the field, you'll leave a lasting impression on potential employers and show that you're genuinely invested in your marketing career. Plus, you'll learn the latest industry trends and best practices, gaining valuable insights from seasoned professionals. Engaging in marketing events and workshops will not only broaden your knowledge but also expand your professional network, opening doors to potential job opportunities and collaborations. Embrace these experiences with enthusiasm and a willingness to learn, and you'll find yourself more confident, capable, and well-prepared to take on the challenges of finding your dream marketing job.
Additionally, crafting a compelling cover letter showcases your passion for marketing and explains why you're the perfect fit for the position. Be specific about how your skills and experiences align with the company's goals and values. As you prepare for marketing job interviews, practice answering common marketing-related questions, such as explaining a successful marketing campaign you've worked on or how you handle challenges in a team. Showcase your enthusiasm for the field and be prepared to discuss your portfolio in-depth. And remember, it's normal to come out of college with little experience, as long as you are honest, confident, and yourself, you will nail your interview!
Bonus Tip: Leverage Alumni Connections
As a recent graduate, your alumni network can be a valuable resource in your job search. Many universities have extensive alumni networks with connections in various industries, including marketing. Leverage this network to gain insights into the job market, potential job openings, and advice from professionals who have walked the same path as you.
Join your university's alumni association, find alumni groups on Facebook, and attend networking events in your area. Reach out to alumni who are currently working in marketing roles or are connected to marketing firms or agencies. Their guidance and referrals can be instrumental in landing interviews and securing job opportunities that may not be publicly advertised.
Securing a job in marketing right out of college requires determination, a strategic approach, and a commitment to continuous improvement. By building a strong online presence, leveraging internships and volunteering, creating a standout portfolio, mastering in-demand marketing skills, and acing the job application and interview process, recent graduates can position themselves as attractive candidates to potential employers.
It's essential to remain persistent and patient throughout the job search process, as finding the right marketing job may take time. Continue refining your skills, learning from experiences, and actively networking within the industry. With dedication and the right approach, you can confidently embark on a successful marketing career. Remember, the journey may have its ups and downs, but the rewards of a fulfilling marketing career are well worth the effort. Wishing you the best of luck on your marketing journey, and please know that the team at Good Agency is keeping you in our thoughts and prayers!
Navigating the competitive landscape of marketing can be challenging, especially for recent graduates. At Good Agency, our expertise isn't just in serving clients—it's in sculpting the future marketing leaders of tomorrow. As a recent grad now thriving as a Marketing Specialist here, I can attest to the power of aligning with the right mentors and resources. With Good Agency, you're not just tapping into a service; you're accessing a goldmine of insights, connections, and real-world experience. Want to keep your finger on the pulse of the latest trends, strategies, and tips for success? Dive into our most recent blog posts here and arm yourself with the knowledge to stand out and shine in the marketing world.