Does Your Brand Stand Out?
As a business owner, you know that in order to succeed in today's competitive landscape, you need to have a strong brand. Your brand is more than just your logo or your company name – it's the overall impression that your company makes on potential customers. A strong brand can help you to cut through the noise and reach your target audience. Good Agency will create a brand that is clear, consistent, and memorable.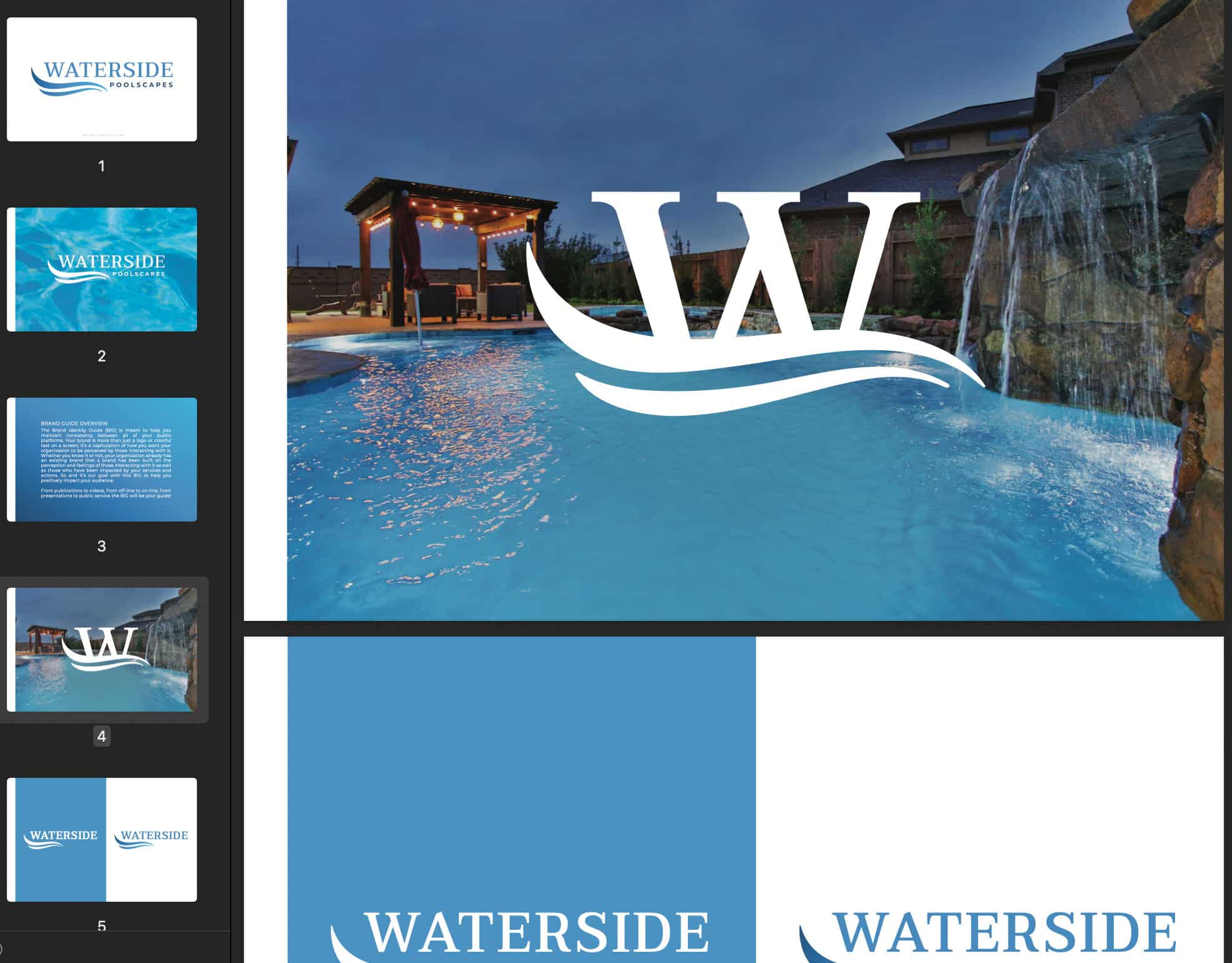 Download a B.I.G. Sample!
By clicking the button above, you consent to receiving calls, emails, and sms messages from Good Agency. For more information, please review our privacy policy. Reply STOP to unsubscribe from SMS messages. Messaging and data rates may apply.
Does your brand produce customers who become advocates?
For companies that need a design makeover. We will design a Brand Identity Guide (B.I.G.) for your company, which includes a custom logo, stylish typography, unique colors, and a brand standards manual that explains how your brand should be used, internally and externally, across digital and print media. A B.I.G. ensures that your brand assets and company image stay consistent over time.
If you have never cataloged your brand, or if your brand needs a makeover, then this might be what finally distinguishes your company from your competitors or makes you a well-known or beloved brand.
If you are at the inception of your company and need assistance with naming your brand and trademarking your service as well, we can help!
Your branding is more important than you may think.
Branding has always been a vital part of business, but it may be more important now than ever before. This is what branding can do for your business…
Your brand helps you create clarity and consistancy

Branding promotes recognition

Your brand helps set you apart from the competition

Your brand tells people about your business DNA

Your brand provides motivation and direction for your staff

A strong brand generates referrals

A strong brand helps customers know what to expect

Your brand represents you and your promise to your customers

Your brand helps you to emotionally connect with customers

A strong brand provides your business value
"Prior to our actual startup, we met with Good Agency to brainstorm and define a vision for Wildtree and several other brands. We worked with Good Agency to strategize these brands and how they might all work together as we grow nationally. We feel really good about the marketing partner we've chosen!"

Jonathan Judice

Wildtree | National
"We selected Good Agency when searching for a StoryBrand partner to assist us with rebranding. Their team connected with us immediately and expertly guided us through the process of building our new website. We love our new online presence, and have been impressed by their attentiveness to our evolving needs. The relationship we've developed with Good Agency is proving to be a fruitful one and is a key part of our ongoing digital strategy."

David Thibodeaux

Avion Wealth Management|Texas
The Marketing Agency You Can Trust
There are thousands of marketers selling the same thing and it can be hard for a business leader to know who to trust. We believe you deserve a marketing agency that will serve you with excellence and integrity. With Good Agency as your guide, you can feel confident that you will be on the best path to success year after year.
READY FOR BRANDING THAT WILL GROW YOUR BUSINESS?
It's Time To Change The Way You Market